SoTre Properties Newsletter
September 2013

Classy Ladies
Classic Victorian ladies that is...right here in South Tremont! These two Victorians are at 2015 Corning and 1913 Brainardand they are looking fine...
2015 Corning is a huge home at about 3,000 square feet. SoTre Properties purchased this Victorian in October 2012 and spent the last year totally refurbishing and redesigning this two-story home. New kitchens and bathrooms, new seven-foot widows (they are huge!), refinished original hardwood floors, high ceiling, in-suite laundry and beautiful colors - everything you come to expect in a SoTre home. Both units are rented and our new neighbors are all moved in. Take a walk by this big beauty and new pictures will be on our website over the next month - it is really something to see. This is what can happen with generous investors, great visions and big dreams!
1913 Brainard
is a two-story home on a tree-lined street. Hardwood floors, new kitchens and bathrooms...the works! The second floor unit comes with a new double car garage. Just think no more shoveling the snow off your car...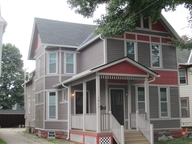 The second floor unit is still available if you know someone who would be interested, please let us know and we can set up a walk through.
The Victorian age (1837-1901) when Queen Victoria ruled was a very interesting time for design. We are so lucky to have this beautiful era represented and celebrated in our community!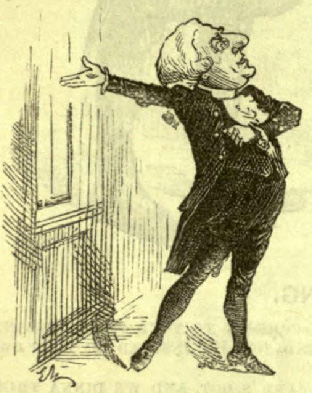 Eric in one of his previous lives...
---

Who Lived Here Before Me?
Living in a city with such a long and rich history I often ask myself, I wonder who lived in this house before me? 50 years ago? 100 years ago?
What were folks thinking about as they walked the sidewalks in this neighborhood?
Were their thoughts about their homeland in Europe they left to find a new life?
How long the Great Depression would last?
Or maybe pondering this new invention called the internet?
How do these people impact us?
If you are new to the area or just interested in learning more about Tremont, here are a few tidbits to ponder:
Because of the difficult topography, Tremont was somewhat slow to develop. A few farmers came in from Connecticut between approximately 1810 and 1840.

Isaac Lamson, Thomas Lamson and Samuel Sessions were New Englanders who came shortly after and were the first to build a factory.

Industry was then on the move in Cleveland and immigrants swarmed to the area because of the availability of jobs. The Irishand

Germans

were the first to arrive after the New Englanders.

Soon the lowlands teemed with industry and the high ground teemed with laborers newly arrived from

Poland,

Austro-Hungarian Empire (

Slovaks, Rusyns

, some of whom were calledLemkos and Ruthenians, and Ukrainians).

Image from Pilgrim Church preschool, 1919...so cute! Maybe they lived in your home or played on your street!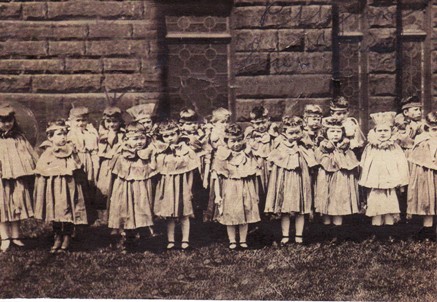 ---
Tremont Arts & Cultural Festival
What:
The Thirteenth Annual Tremont Arts and Cultural
Festival.
The mission of the Festival is to celebrate the cultural and artistic diversity of Tremont and Greater Cleveland by encouraging
the artistic and cultural endeavors of its visual and performing artists.
When: September 21 & 22
Saturday 11 am - 6 pm, Sunday 12 pm - 5 pm.
Where: Lincoln Park - 1208 Starkweather Avenue, in Cleveland's historic Tremont neighborhood
WOW: Admission to the Festival is free.
The weekend Festival is comprised of the following categories or program areas which include:
Children's-hands-on arts

Historical and educational projects

Community-area non-profit organizations presenting material about their mission and services

Cultural-food sales by Tremont churches, other non-profit organizations, and Tremont restaurants reflecting the ethnic diversity of the neighborhood - YUM!

sales of paintings, sculpture, jewelry, ceramics, and photographs created by Tremont and Northeast Ohio artists.
The Festival will also have music and dance performances both Saturday and Sunday on one main stage located near Kenilworth Avenue between West 14th Street and West 11th Street. Enjoy!
In This Issue:
Classy Ladies
Who Lived Here Before Me?
Tremont Arts & Cultural Festival
Tremonsters Movin'...
In
Welcome!
Tiffany
Jonathan
Jay
Jeremiah
Josh
Ed
Out
...Until We Meet Again!
Michelle - best wishes to you and your groom!
3276 W 17th , 2nd fl is still available if you know anyone who is interested - let us know!
September
Dates To
Note...
** Trash Pick-up will be delayed 1 day due to the Labor Day holiday - please see 2013 Trash pick-up schedule on the SoTre Properties website at:
Tremont Farmer's Market
Sept 3, 10, 17, 24
Yoga Rocks The Park
Sept 7
Tremont Arts & Cultural Fest
Sept 21 &22 - a must see!